Drone-maker DJI never rests on its laurels and has just launched another new model of camera-toting quadcopter: the DJI Mavic 3 Pro.
Based on the excellent Mavic 3 model launched in 2021, the Pro version features a triple camera set-up. This is a first for the company, featuring three different camera units inside a single gimbal-mounted pod.
First and foremost is a Hasselblad-branded camera with a 20MP 4/3 CMOS sensor. Designed to provide the best in terms of dynamic range, this camera (which looks identical to the one found on the original Mavic 3) has an adjustable aperture from f/2.8 to f/11 and a wide-angle focal length. Equivalent to 24 mm. It can record 5.1K video at up to 50fps, 4K video at up to 120fps and Full HD video at up to 200fps, as well as 12-bit RAW photos.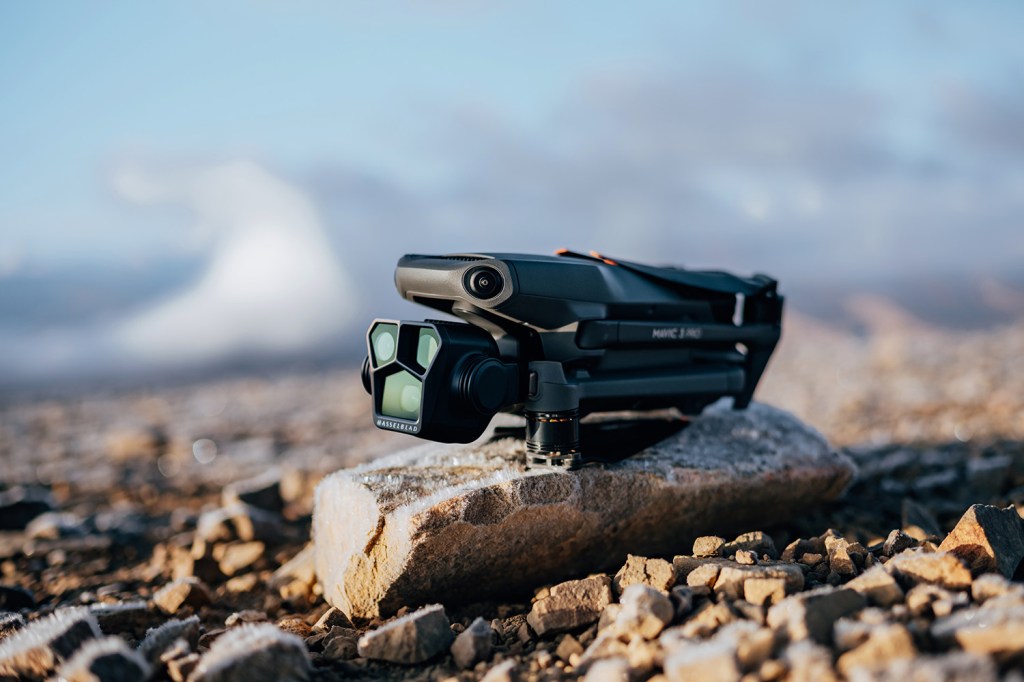 There are also two telephoto cameras on board: a medium tele camera with a 48MP 1/1.3in CMOS sensor and 70mm equivalent field-of-view; and the telephoto camera, with a 12MP 1/2in CMOS and 166mm field-of-view. Imaging options differ slightly depending on the camera in use at any given time, but all three support 10-bit Apple ProRes 422 encoding on the pricier Cine version of the camera, giving filmmakers an excellent base for editing and color grading from post-production. .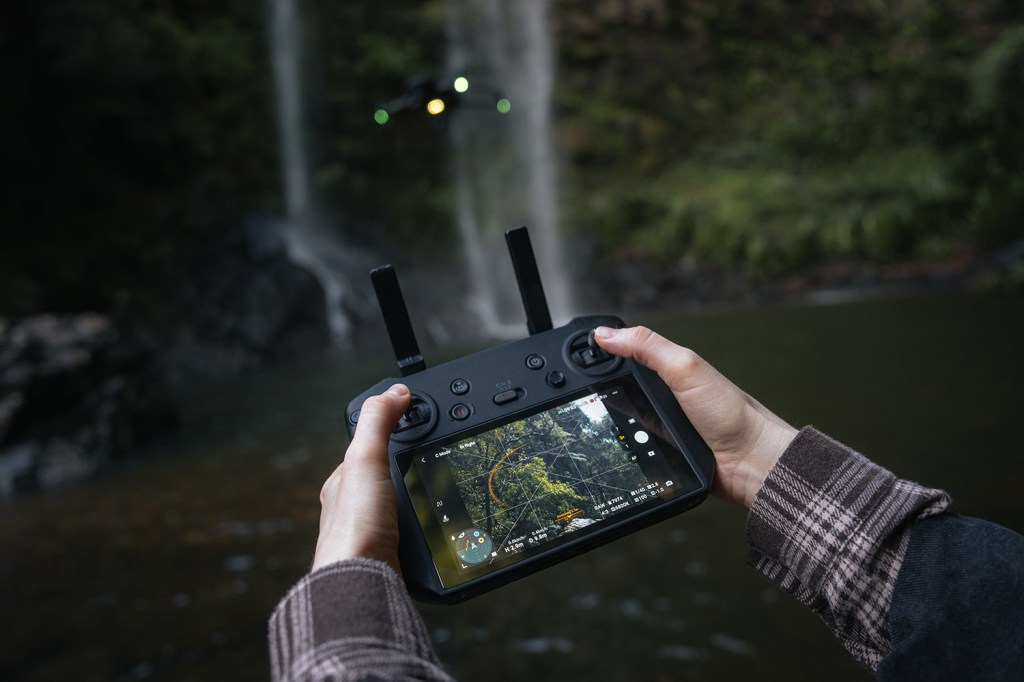 The Mavic 3 Pro offers up to 43 minutes of flight time on a single battery charge, omnidirectional obstacle avoidance and ActiveTrack 5.0 automatic object tracking (only on Hasselblad and medium tele cameras) and a range of automatic shot modes to easily capture panoramas and maneuvers. .
The DJI Mavic 3 Pro is available to order today priced from £1879/€2099. Visit the DJI website for more information and stay tuned for our full, in-depth review coming soon.