A year after it was first teased, the Google Pixel tablet is finally expected to be announced at next month's Google I/O developer conference. Meanwhile, the tablet made a surprise appearance at Milan Design Week.
Google first demoed the long-rumored Pixel tablet at last year's I/O event. Since then, some details about the device have been leaked.
The new machine is expected to feature the Tensor G2 chip, which is already available in the Pixel 7 and Pixel 7 Pro. The tablet may also have Nest Hub functionality for a powerful charging dock. Another possible feature is a new nano-ceramic finish, which could make the tablet feel like porcelain. Other recent leaks suggest that the tablet will launch in four colors. According to a tweet from Lika's Kuba Wojciechowski, there will only be one type of Pixel tablet. So, don't plan on seeing a regular and "pro" version
According to Pocket-lint, Google's "Shaped by Water" exhibit in Italy featured tablets alongside the Pixel Watch and Pixel 7.
Pixel tablets: wiping the slate clean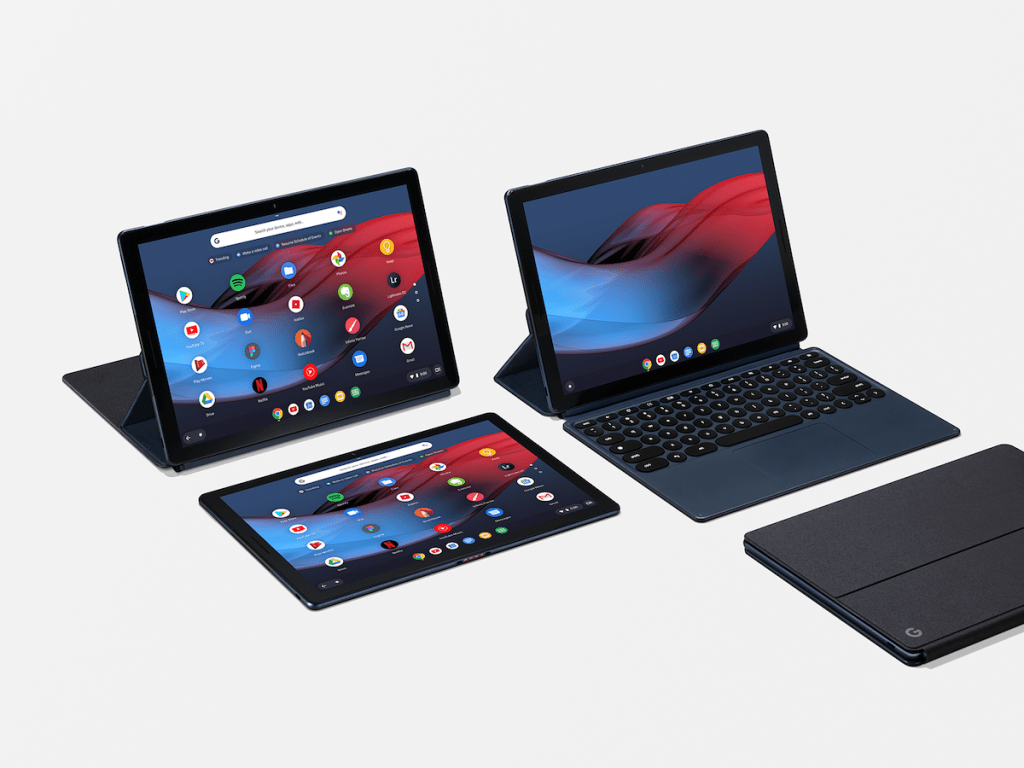 The previous Google tablet, the ill-fated Pixel Slate, debuted in 2018. Less than a year later, the company announced no plans to further develop the product line. By January 2021, the ChromeOS-based device was removed from the Google Store. Nevertheless, the company will continue to support the device with software updates till 2026.
Whether the Pixel Tablet succeeds where the Pixel Slate didn't. The Pixel Slate failed largely because of Google's focus on ChromeOS at the time and the price of the machine. On at least one of these points, Google has apparently made a change. The new tablet will run on Android, not ChromeOS. However, according to Twitter leaker Roland Quandt, the entry-level 128GB Pixel tablet will cost around €600-650 in Europe. There's no way to tell if that price will include a Nest-supported docking station. Regardless, this price point is similar to what Google charged for previous tablets.
Google I/O 2023 kicks off on Wednesday, May 10, and it's certain that we'll see the Pixel tablet there, surely?
related to: Google Pixel 7 review: Best of the bunch?